The Brambley Hedge Rabbit Rescue Thrift Store and Adoption Center, has relocated to the Paradise Square Shopping Center at 3851 East Thunderbird, Suite 111, on the south west corner of East Thunderbird Road and North 40th Street.
Our store has been extremely successful and we would like to sincerely thank our volunteers, who donate so much of their time and energy to make the Thrift Store as good as it can possibly be, and the many very generous people who donate their gently-used items for us to sell. But most of all we'd like to thank our wonderful customers who support us and the bunnies, and who keep coming back again and again. Because of you, we can save the lives of many homeless, abused and unwanted rabbits!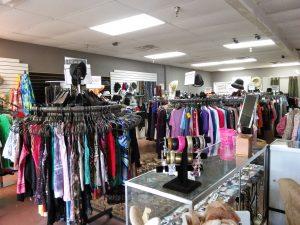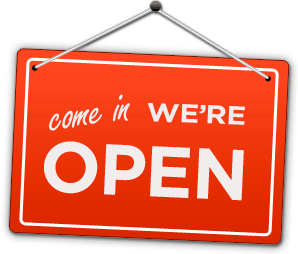 PLEASE NOTE: This is not the   location of  our shelter! Rabbits are here only during adoption events.
STORE HOURS
Monday through Friday – 10am to 4pm
Saturday – 10am to 4pm
Closed Sundays and Major Holidays
We have an Adoption Center and Rabbit Supply Store! This gives us a dedicated space for rabbit adoptions and the ability to stock and sell a great array of top-notch rabbit supplies.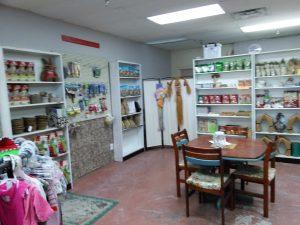 Brambley Hedge Rabbit Rescue holds rabbit adoption events at our  Adoption Center and Rabbit Supply Store on Saturdays (see our Adoption Events page for a complete listing of adoption events). The Rabbit Supply Store is the perfect place to purchase all the rabbit food, hay, toys, treats and bunny-related merchandise you need to keep your favorite house bunny (or bunnies) happy, healthy and having tons of fun!
Our thrift store offers an enormous selection of high-quality merchandise, including clothing for the whole family, books, furniture, household goods, decorative items, jewelry, electronics and much, much more, at extremely reasonable and attractive prices. And, 100% of all proceeds go to the support of the very deserving bunnies at our rescue!
Please be sure to visit our store soon – we're sure you will find something you love! Also, join us on Facebook to keep up with what's going on in store, new items and coming events. Click here»