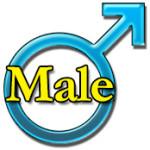 AGE: 2014
WEIGHT: 4lbs
BREED: Lionhead / Angora mix
COLOR: Black
GENDER: Neutered male
LITTER BOX HABITS: Good
NOTES: Buster was found as a tiny stray who desperately needed a safe place to grow up. Thankfully he found BHRR and has charmed the socks off of everyone around him. Buster is an awesome bunny who loves to have fun but he is not an easy bunny to take care of because of his coat. Buster requires daily grooming and sometimes even gets a little furcut to keep him from getting lost in that coat. He is worth every bit the extra effort to keep him healthy and happy because when he binkies it lights up the world. This is one special little soul and he deserves to find his perfect family, maybe even a perfect little girl to bond with and spend the rest of his 10+ years living in luxury.
---
Interested in making one of our rabbits part of your family or perhaps have questions? Click here to request information.
Before inquiring about adoption, please review our adoption procedures here.