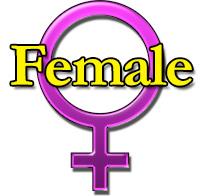 AGE: 2014
WEIGHT: 4.5 lbs
BREED: Hotot / English Spot Mix
COLOR: Black & White
GENDER: Female
LITTER BOX HABITS: Needs work
NOTES: Mystique came to BHRR from another shelter because she was impossible to handle and has serious fear issues with people. We are working with her to understand that not all people will hurt her and she can trust us. So far she is making excellent progress and now does bliss rolls, tosses her toys around, loves to climb into our caretaker's lap and will even ask for head rubs and kisses. Mystique needs a rabbit-savvy adopter who will understand that her ability to trust him/her will be a slow process and one that will require patience. Believe us when we say that she is worth it! She has a wonderful spirit and really does want to be loved. You just have to earn it along with her trust.
---
Interested in making one of our rabbits part of your family or perhaps have questions? Click here to request information.
Before inquiring about adoption, please review our adoption procedures here.