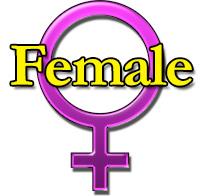 AGE: 2011
WEIGHT: 6.5lbs
BREED: New Zealand
COLOR: White
GENDER: Spayed female
LITTER BOX HABITS: Good
NOTES: Sunny has a chronic respiratory issue (in her nasal cavity) that will most likely be with her for the rest of her life. She was spayed in March 2015 and was found to have a number of uterine tumors. We are so hopeful the spay surgery was curative but to be sure Sunny gets xrays every six months for two years. Because she is older than the typical bun (at the time of her spay), that is why she has the potential for cancer. Sunny is a perfect example of why you should ALWAYS spay/neuter your rabbit.
Sunny is a shy but incredibly sweet girl who wants so much to find a family that will commit to her forever and love her unconditionally. She is beautiful, gentle and so willing to trust. Sunny would be a perfect girl for bonding.
---
Interested in making one of our rabbits part of your family or perhaps have questions? Click here to request information.
Before inquiring about adoption, please review our adoption procedures here.