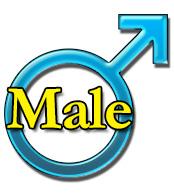 AGE: 2012
WEIGHT: 5lbs
BREED: Lionhead mix
COLOR: Gray with black and brown ticking
GENDER: Male
LITTER BOX HABITS: Good
NOTES: Zippy is one of the most adorable bunnies ever!! He has such a unique face and an awesome personality to match. Zippy struggles with chronic respiratory issues so we will adopt him out as a special needs bun to a rabbit-savvy family. Zippy has a great sense of humor and actually would prefer it if we didn't know he loves all of the attention we shower on him…but we know he loves every bit of it. We also think Zip would make a great husbun to some lucky lady. Zippy is one-of-a-kind and we adore him!
---
Interested in making one of our rabbits part of your family or perhaps have questions? Click here to request information.
Before inquiring about adoption, please review our adoption procedures here.