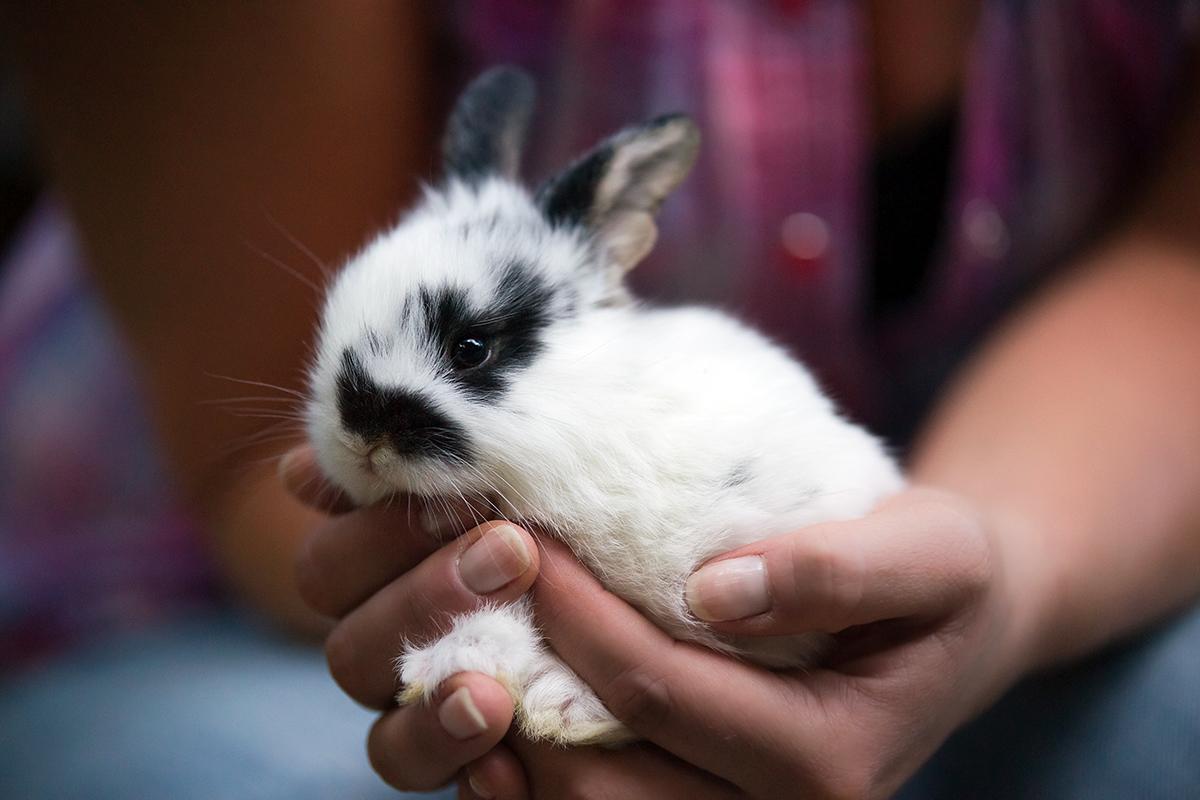 All adoptions are done at our adoption events, held on Saturdays from 11 to 3 at the My Pet Market at Tatum & Shea in Phoenix. The address is 10810 N Tatum Blvd., Phoenix, AZ 85028. Complete information about our adoption events, including locations, times, directions, and maps will be provided upon completion of an adoption questionnaire and initial phone screening.
Should you be approved for adoption, you will be required to sign a BHRR Adoption Contract and provide a copy of your driver's license. We do not consider out-of-state adoptions. We apologize for this policy but it is in the best interest of the rabbits in our care.
BHRR DOES NOT DO SAME DAY OR WALK-IN ADOPTIONS.
It is the policy of Brambley Hedge Rabbit Rescue to not do "same-day" or "walk-in" adoptions. We believe it is critically important that all potential adopters (especially first-time adopters) invest sufficient time to research rabbits as companion pets, complete the online questionnaire in its entirety, as well as the multiple-level screening process. We are diligent with these procedures to ensure that your potential adoption of a rabbit is the right thing to do for you and your family as well as the rabbit(s).
If you are considering applying to adopt one or more of our rabbits, please note it is required that you complete the online questionnaire first and foremost. The questionnaire is specifically designed to help us determine any modifications you may need to make prior to a possible adoption, to assess your expectation of sharing your home with a rabbit, and to match you to the rabbit best suited to your family's needs. Of course, you are welcome to come to an adoption event to assess your potential for allergies (rabbits and their hay tend to cause severe allergic reactions in many people – especially children) and to talk to our adoption counselors. Should the visit go well, you are then encouraged to complete the online questionnaire in its entirety and will be contacted by an adoption counselor once the questionnaire is complete and submitted. Please allow 3 to 5 days for an initial response. If you haven't heard back from us after that amount of time has passed please follow-up with an email.
Please note that if you have completed the online questionnaire and have NOT had your preliminary screening, but you still would like to attend our adoption event, do not expect to adopt a rabbit that day. Our screening process is a rigorous one including the online questionnaire, initial screening (via phone), follow up screenings (via email), a possible home check prior to any adoption being considered, in-person screening at the adoption event and, if approved, signing of a BHRR Adoption Contract. It may take up to 4 weeks for an adoption to be completed.
PLEASE NOTE: We do NOT guarantee any adoption to any individual and reserve the right to refuse an adoption to any individual at any time for any reason. We are tasked with caring for these rabbits who have all come from abuse, neglect, or abandonment situations, and as a result, we are committed to ensuring each BHRR bunny be placed in the best possible home.
You will need to confirm with us that you will be coming to an adoption event. Please call our hopline at 480.443.3990 AT LEAST 48 hours prior to your scheduled and provided adoption date to confirm your attendance. Because of space limitations at the adoption site, we will bring only the rabbits we believe are best suited for your family and/or have been specifically requested in advance. It is very likely you will be assigned an appointment time. Appointment times are necessary so we can provide you with the best experience possible. if you arrive before your appointed time you may be asked to wait. 
The adoption fee is $100 for single rabbits, $175 for pairs or multiples. We accept payment in the form of cash or personal checks with picture ID or credit card payments via PayPal.
You must be 18 years of age or older to sign a Brambley Hedge Adoption Contract for any of our rabbits.
If you have any questions about our adoption procedures, don't hesitate to contact us.
Interested in making one of our rabbits part of your family or perhaps have questions? Click below to request information.
Before inquiring about adoption, please review our adoption procedures by clicking the button below.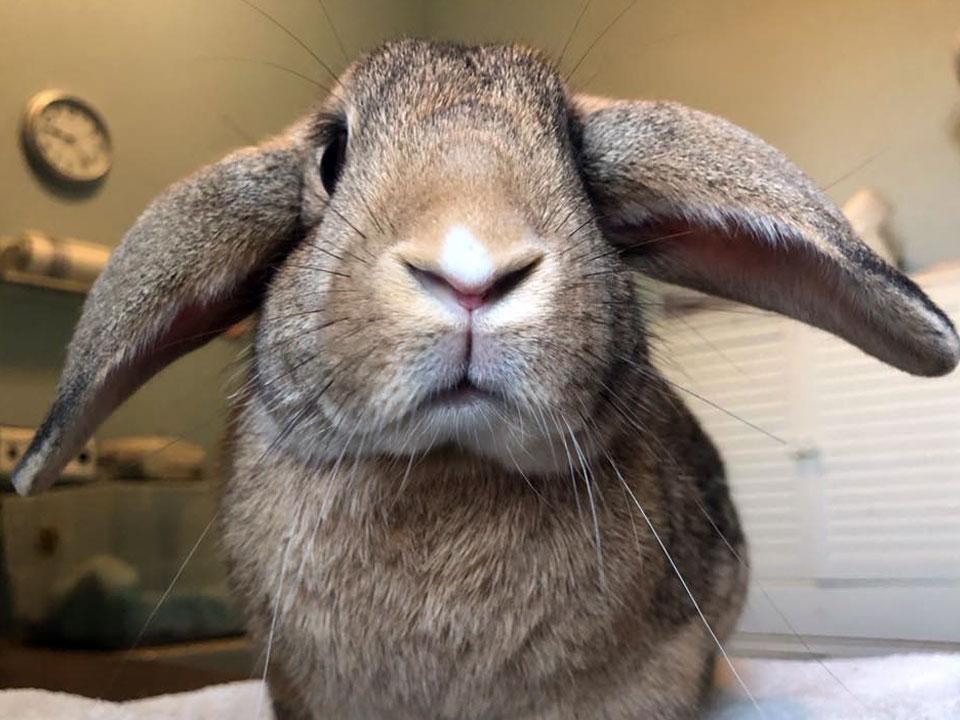 Did you know that there are all kinds of ways that you can support our mission to save more bunnies? They're all easy and some are even things that you are already doing like shopping on Amazon.  Click here for details »