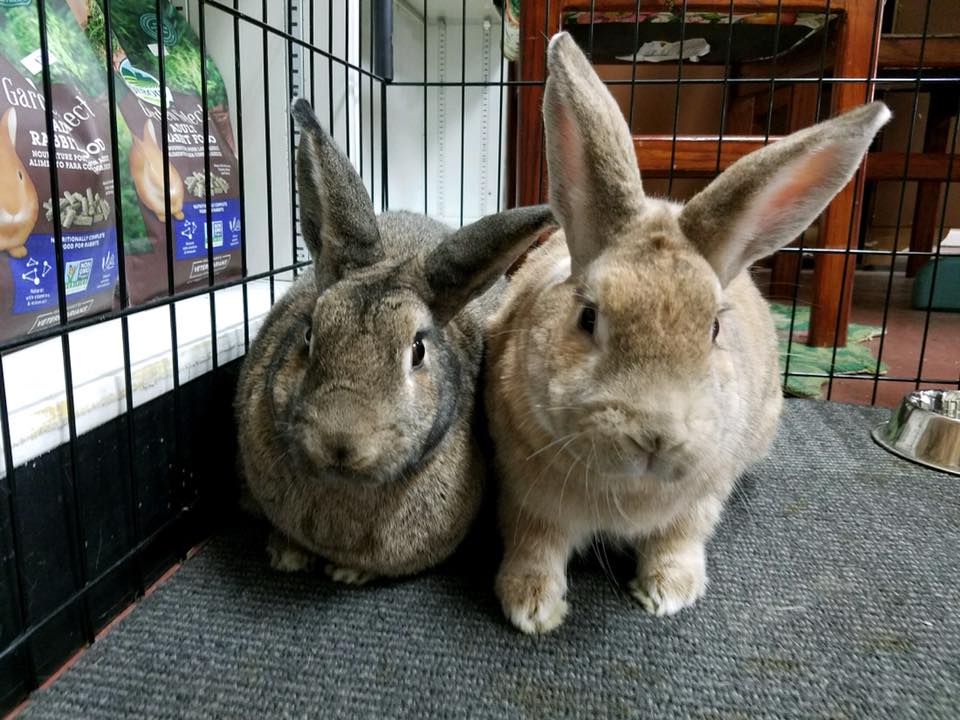 Volunteers are a fundamental component of Brambley Hedge Rabbit Rescue's success and without them, we could not provide our services to the rabbits. Volunteers make everything we do possible.
To volunteer at the shelter, you must be at least 10 years of age. If you are 10 to 11 years old, it is necessary for a parent or guardian to always be with you while you are at the shelter. Volunteers 12 years of age or older do not need parental accompaniment. All volunteers must sign a waiver of liability. Volunteers under the age of 18 will need a parent or guardian to sign the waiver for them.
There are many ways you can be a Brambley Hedge Rabbit Rescue volunteer:
Adoptions: We need experienced volunteers to help with adoptions. Volunteers will help check references, introduce the animals, interview applicants, and make follow-up calls. Adoptions take place at My Pet Market at Tatum and Shea on Saturday afternoons.
Animal Caretaking: We need dependable volunteers to help provide for the care of the shelter animals. Duties include changing or washing litter pans, sweeping and mopping the floors, cleaning cages, and feeding the animals. We most need volunteers who are willing to commit to one morning shift per month on Saturdays or Sundays.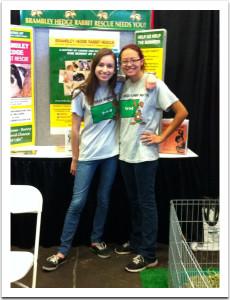 Foster Homes: We need foster homes for special needs animals. Typically, special needs animals include shy or aggressive animals and animals with health and/or behavioral issues. Foster homes provide a safe place for animals to heal and to learn to trust people. The amount of time and type of care can vary.  You must first volunteer for 2 months minimum at the shelter to be able to foster.
Laundry: We generate 10-15 loads of laundry a week. We need volunteers to do laundry, fold and put away clean laundry. Taking home one bag of laundry a week would really help the shelter.
Special Events: We need responsible volunteers to represent the BHRR at adoption events, educational events, fundraising and public events. Special events volunteers must be willing to respect the policies of BHRR. Most special events take place in the evenings or on the weekends.
Special Projects: We need responsible, self-motivated volunteers to take on a variety of projects, such as: helping solicit donations, building our donor base, recruiting volunteers, helping with the newsletter, and/or assisting with ongoing fundraising efforts. Hours are flexible.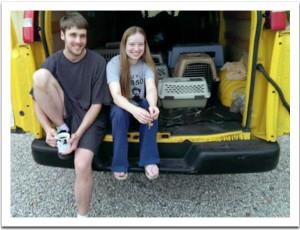 Transportation: We need volunteers with valid Arizona driver's licenses and reliable cars. Volunteers will accompany shelter animals to scheduled veterinary appointments. Also volunteers will do animal drop-off and pick-up from a spay/neuter clinic. Some volunteers will also be asked to be on call in case of emergency. The busiest times for drivers are Tuesday, Wednesday and Thursday.
If you would like to explore volunteering at the rescue, please complete and submit the application below. Our Volunteer Coordinator will contact you and work with you to find the perfect opportunity. Please allow 72 hours for a response.  If you haven't received a call or email back in 5 days please resubmit your application.  Thank you for your interest in volunteering with Brambley Hedge Rabbit Rescue.
Volunteer Application
NOTE: This application collects personal information. Your privacy is important to us. Please read our Privacy Policy. Fields followed by an asterisk (*) are required fields..
Interested in making one of our rabbits part of your family or perhaps have questions? Click below to request information.
Before inquiring about adoption, please review our adoption procedures by clicking the button below.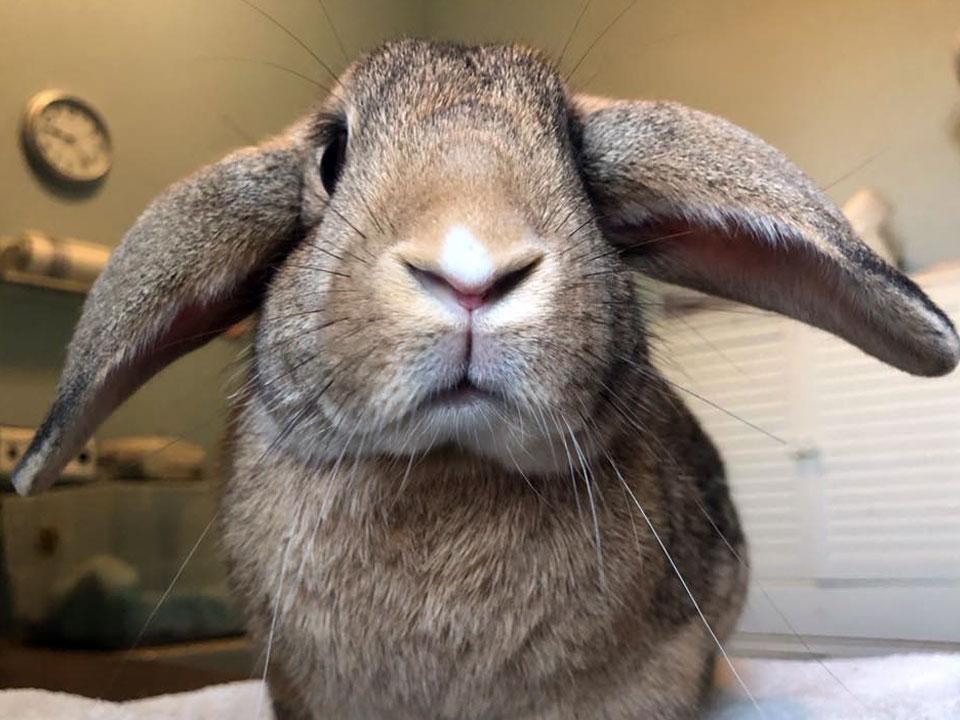 Did you know that there are all kinds of ways that you can support our mission to save more bunnies? They're all easy and some are even things that you are already doing like shopping on Amazon.  Click here for details »