Welcome to Brambley Hedge!
Brambley Hedge Rabbit Rescue, Inc., has been caring for abused, abandoned, and unwanted domestic rabbits in Phoenix, Arizona since our founding in 1986. We are a non-profit, 501(c)(3), a domestic rabbit rescue organization and no-kill shelter, housing more than 100 rabbits at any time. Learn more about us here»
Meet a Few of Our Rabbits...
Looking for a new friend or addition to your current bunny family? Below are a few of our wonderful adoptable rabbits, but we have many more that would love to meet you! Click here to visit our adoptable rabbit's page where you can meet all of our bunnies and even sort them by males, females and bonded pairs to make finding the perfect new bunny friend a snap.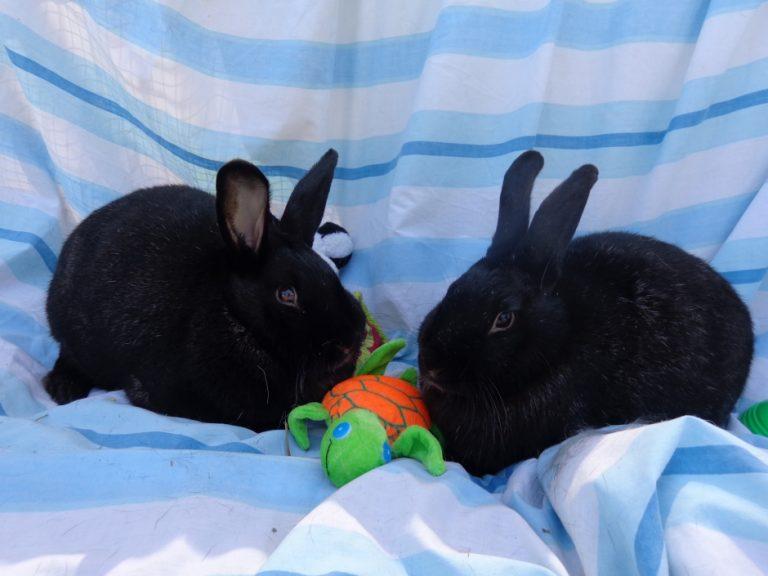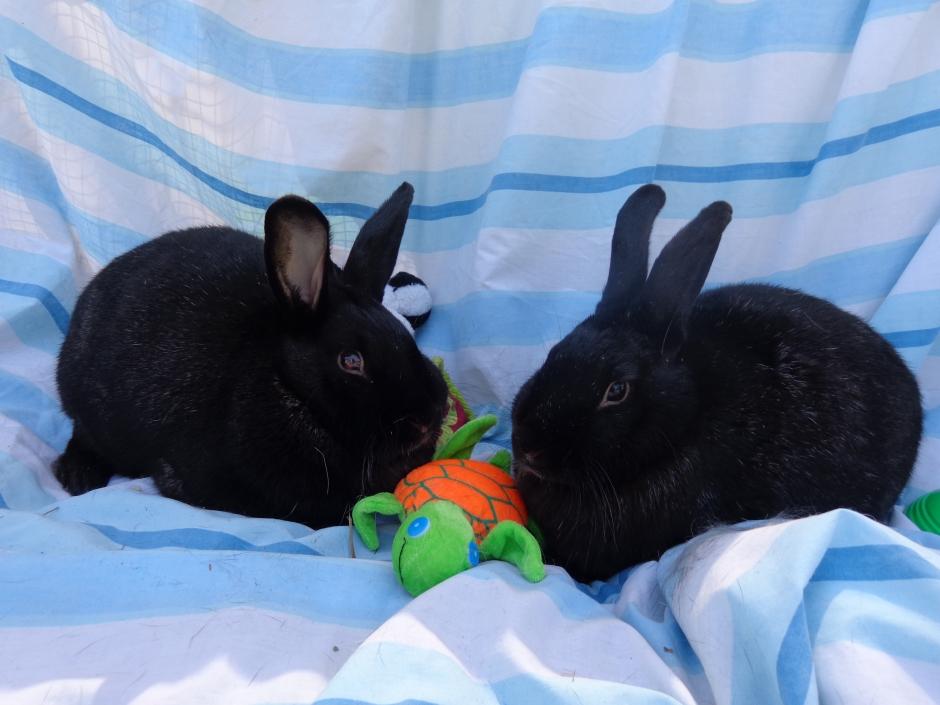 Justice & Juneau are a mother and daughter bonded pair. Mom has an eye issue that is resolved.
Learn More about me! »
Volunteers are a huge part of Brambley Hedge Rabbit Rescue and without them we could not do what we do. Volunteers make everything we do possible. Learn how you can help here»
Brambley Hedge Rabbit Rescue, Inc., is a non-profit, all-volunteer organization. Donations of money are the life-blood of our rabbit rescue, rehabilitation and adoption activities. Learn more here»
Interested in making one of our rabbits part of your family or perhaps have questions? Click below to request information.
Before inquiring about adoption, please review our adoption procedures by clicking the button below.