Brambley Hedge Rabbit Rescue, Inc., is a 501 (c)(3) non-profit organization. Donations of money are the life-blood of our rabbit rescue, rehabilitation and adoption activities.
All donations to Brambley Hedge Rabbit Rescue are fully tax-deductible under the Internal Revenue Service rules governing contributions to groups designated as 501(c)(3) charities. Donation receipts will be provided upon request.
Did you know there are plenty of other ways you can help us save more bunnies? Please consider participating in one of the activities listed below.
On behalf of all our wonderful rabbits who cannot speak for themselves, THANK YOU VERY MUCH!
---
Donate With PayPal
It's quick, safe and easy to donate to
Brambley Hedge Rabbit Rescue through PayPal!
---
Shop at and Donate to The BHRR Thrift Store!
Donate unused and/or gently used items and goods. Please be mindful of the condition of the donated items. Our Thrift Store carries a wide variety of items from jewelry, clothing, shoes, bags, hats, belts, home décor, furniture, kitchen items and appliances, books/magazines, videos and DVDs. Click here to learn more about the BHRR Thrift Store.
---
Shop at The BHRR Rabbit Supply Store!
Located on site at our BHRR Thrift Shop, the BHRR Rabbit Supply Store features our own BHRR brand toys and bunny related items called 'Luv Bites'. We also carry Yesterday's News Litter, litter boxes, pens, pellets, treats, grooming tools, hay products, hay baskets and so much more! Rabbit Supply Store is always adding new items as they are discovered or are handmade. Click here to learn more about the BHRR Thrift Store.
---
Animal Rescue Site Shelter Challenge


Go to animalrescuesite.com, find the tabs along right side and click 'Shelter Challenge'. Sign up to support Brambley Hedge Rabbit Rescue, Phoenix AZ. TAKE A FEW MINUTES EACH AND EVERY DAY TO CLICK/VOTE FOR BHRR FOR A CHANCE TO WIN $300,000!


---
BISSELL Partner for Pets
Brambley Hedge Rabbit Rescue is proud to be a Partner for Pets! BISSELL and LostPetUSA.net have teamed up to help organizations like ours raise money, and now you can help too! When you buy pet products on bissell.com and enter the code ADOPT at checkout, a portion of your purchase will be donated to our shelter. What's more, every purchase goes towards an entry for us to win a $5,000 quarterly giveaway!
It's simple to do:
Shop pet products on www.bissell.com
Enter the code ADOPT at checkout
Then select Brambley Hedge Rabbit Rescue
Learn more at www.bissell.com/partnersforpets
---
Register with eScrip and Donate to BHRR as You Shop

Register one or all existing grocery loyalty, debit, and credit cards at the eScrip website. Sign your cards up today, just follow these easy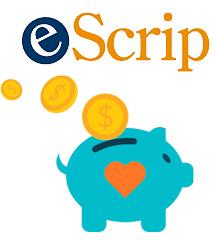 instructions:
Go to www.escrip.com
Click on "SIGN-UP"
Follow Instructions by putting "BRAMBLEY HEDGE RABBIT RESCUE" as your Group.
Our number is: 151930348
Shop at stores like Office Max, Pep Boys, Big Five and many others at no cost to you! Participating merchants will donate to BHRR based on purchase.
---
Order Your Pet Supplies from Goober Pet Direct


Go to gooberpetdirect.com or call 480.668.4994 to order from a large variety of pet food and supplies. Goober Pet Direct offers FREE SHIPPING and DROP OFF SERVICE for orders over $20.00 (Phoenix Metro Area & Outer Edges). Goober Pet Direct also offers a variety of sales and discounts. Goober Pet Direct driver will deliver your order straight to your front door – a Fabulous Service! When ordering select/mention Brambley Hedge Rabbit Rescue and BRAMBLEY HEDGE RABBIT RESCUE WILL GET A PERCENTAGE OF PURCHASE.
---
Use Goodsearch.com and Support BHRR With Every Search

Use goodsearch.com (instead of google.com) to search the Internet. Sign up Brambley Hedge Rabbit Rescue as your 'GoodSearch' organization. BRAMBLEY HEDGE RABBIT RESCUE WILL GET .01 FOR EACH SEARCH.

Additionally, you can use goodsearch.com to go shopping at online stores. Find tab along top 'GoodShop'. Sign up Brambley Hedge Rabbit Rescue as your 'GoodShop' organization. Site also has many coupons and deals for shopping online. BRAMBLEY HEDGE RABBIT RESCUE WILL GET A PERCENTAGE OF PURCHASE.
---
Heart of a Cowgirl Jewelry

Heart of a Cowgirl original rustic designs are handcrafted using genuine gemstones and artisan crafted pendants, charms, clasps, toggles and other findings in sterling silver, solid copper and bronze. Mention Brambley Hedge Rabbit Rescue when you order and Heart of a Cowgirl Jewelry will donate 10% of your order to us!
---

Help us Terra Cycle

Terra Cycle takes everyday product garbage and upcycles or recycles into various products like bags, insulated cooler bags, backpacks, totes, business card carrier, pencil carrier, lunch bags, paving stones, picnic tables and much more. Brambley Hedge Rabbit Rescue will get $0.02 per collected item.
COLLECT ANY BRAND AND ANY SIZE OF THE FOLLOWING ITEMS:
Please try to wash/clean any collected item.
Any Cookie Wrapper and Bags (even for individual cookies) and Cookie Plastic Trays
Any (small or big) Chip, Tortilla, Pretzel, Pita Chip, Bagel Chip, Soy Crisp or Salty Snack Bag
String Cheese and Individual Single Cheese, Chunk and Shredded Cheese Packages and Wrappers
Grated Cheese, Cream Cheese, Cottage Cheese, any type of Cheese Containers/Tubs/Lids
Sour Cream, Yogurt, Butter or Margarine, Any Diary Product Containers/Tubs/Lids (Includes Foil Lids)
Any Foil Lined Bar Wrapper (Granola, Energy, Meal, Diet and Protein Bars)
Plastic Polystyrene #6 Cups (like Solo Cups- No Foam Cups)
Foundation Make Up, Powder, Bronzer, Blush, Concealer Cases/Tubes/Sticks
Lipstick, Lip Treatment, Lip Liner Cases/Pencils and Chap Stick
Mascara, Eye Shadow, Eyeliner Pencils/Cases/Tubes
Shampoo, Conditioner, Hair Styling Products Bottles/Containers/Tubes/Jars (No Cans)
Body, Shower, Hand Wash, Facial Soap Bottles/Dispensers/Tubes/Jars (No Cans)
Shaving Foam Bottles/Containers/Tubes (No Cans)
All types of Lotion Bottles, Tubes/Jars (No Cans)
Toothbrushes, Toothpaste, Floss Tubes/Containers (no used floss and no paperboard)
Tape Dispensers and Plastic Tape Core (No paperboard)
Tortilla or Tostada Outer Plastic Wrapping
Trigger Sprayers and Method Refill Bags (No Bottles)
Aluminum Cans (Beer, Soda, Energy Drink, Juice Drink)
DROP OFF COLLECTED ITEMS AT THE BHRR THRIFT STORE:
3851 E. Thunderbird Rd., Phoenix, AZ 85032 | 602.482.3990
---
Support Our Cartridges for Kids Program

Support Our Cartridges for Kids Program by recycling empty inkjet, laser, fax & copier cartridges, used cell phones, laptops, PDA's, iPods, video games, video game consoles and digital cameras. Brambley Hedge Rabbit Rescue gets paid cash for these recyclables. Ask us for more information or click here to read more on the Cartridges for Kids website.
---
Order Your Bunny Checks!

Now you can have your own set of Brambley Hedge Rabbit Rescue checks. Besides being very snazzy, they are just PERFECT for writing all those big donations to your favorite rabbit rescue (shameless hint). Click here for details.